Bengaluru, November 11, 2023 : In a display of unwavering prowess, the Indian cricket team gears up to face the Netherlands in their final league game of the World Cup, seeking to maintain their unblemished record and carry their formidable momentum into the semifinals. The clash, slated to take place at Virat Kohli's spiritual cricketing home, promises high stakes as the Indian skipper eyes a historic century, scaling the elusive 'Mount 50.'
India has exhibited an authoritative run in the tournament, securing a spot in the semifinals well ahead of this encounter, while the Netherlands, unfortunately, find themselves on their way home after being eliminated from the competition. Despite the apparent mismatch in standings, the essence of a World Cup ensures that no match is considered academically inconsequential.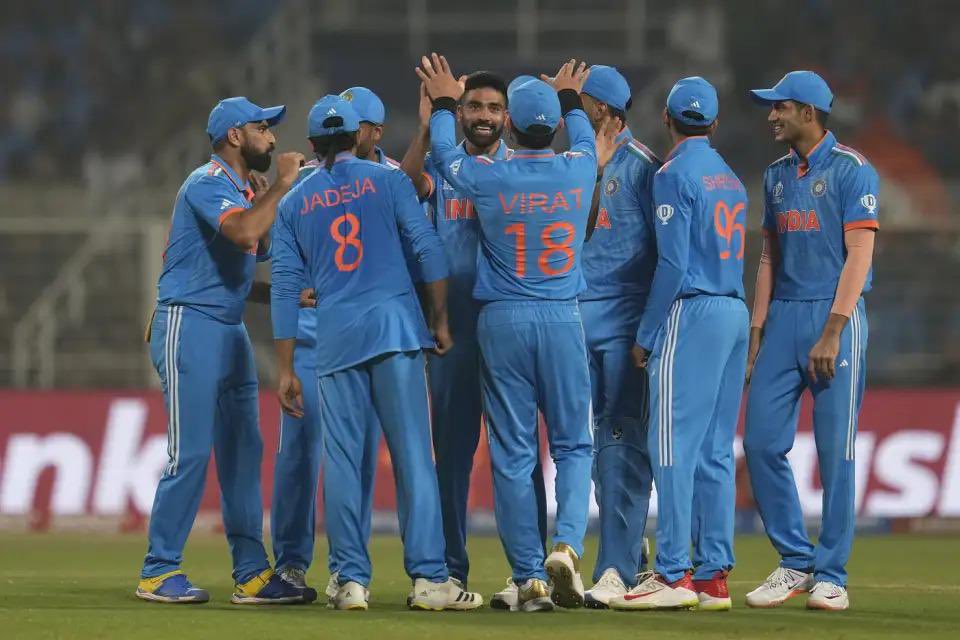 The marauding Indian squad, having showcased exceptional skill and teamwork, remains determined to further hone their form and strategy ahead of the crucial knockout stages. Virat Kohli, an iconic figure in world cricket, finds himself on the brink of a historic achievement, with the opportunity to reach a significant century at a venue that holds special significance for him.
While the outcome of this match might not alter the semifinal standings, it holds immense importance in shaping the team's mindset and refining their game plan for the challenges that lie ahead. Cricket enthusiasts and fans of the Men in Blue can expect an exciting showdown as India continues its quest for ultimate glory in the World Cup.
As the cricketing world turns its attention to this clash, the anticipation is palpable, with both teams seeking to make their mark and elevate the competitive spirit of the tournament. The encounter between India and the Netherlands promises to be a spectacle of skill, determination, and the unpredictable nature that makes cricket a sport of unparalleled excitement.