Around 1,800 special guests from all over India will be attending the Independence Day Flag hoisting by the Prime Minister of India at the Red Fort on 15th August this year.
As India completes 75 years of Independence,  sarpanches of Vibrant Villages, teachers,  nurses, farmers, fisherman,  shram yogis who helped build the Central Vista Project in New Delhi, khadi sector workers, national award winning school teachers, Border Roads Organisation workers and those who helped and worked for the Amrit Sarovar Projects and Har Ghar Jal Yojana Projects,  implemented in various parts of the country,  have been invited along with their spouse to attend the Independence Day celebrations in New Delhi this year.
Three workers of Har Ghar Jal Yojana, from Maharashtra, will witness the Independence Day celebrations at the historic Red Fort, Delhi on August 15, 2023 as Special Guests. Fifty such workers, along with their families, are among around 1,800 persons who have been invited to listen to Prime Minister Narendra Modi's address to the nation from the Red Fort. The initiative to invite the people from all walks of life, across India, and be a part of the celebrations has been taken by the Government in line with its vision of 'Jan Bhagidari'.
Of the 50 workers invited to witness the celebrations, three are from Maharashtra. Chandrakala Meshram, who hails from Lakhapur, in Chandrapur District appreciated the initiative saying that she and her husband  are very happy to be invited for the Independence Day Ceremony at Red Fort, New Delhi .
Speaking about Har Ghar Jal Yojana she said that more than 300 families are living in Lakhapur. Before Har Ghar Jal Yojana they had water scarcity in the village. Har Ghar Jal Yojana has helped to solve the water problem and has provided 148 permanent water pipelines in the village. This has helped improve the standard of living in the village.
Another Special Guest from Maharashtra, Prakash Namdeo Mangoankar, who is a Water Supply and Cleanliness Committee member of Grampanchayat Bhatiwade, Bhudargad in Kolhapur district said, "I am thrilled that I have been chosen to witness the celebrations at the Red Fort in Delhi on the occasion of Independence Day. I am thankful to the Prime Minister and the Government for making me a part of this event."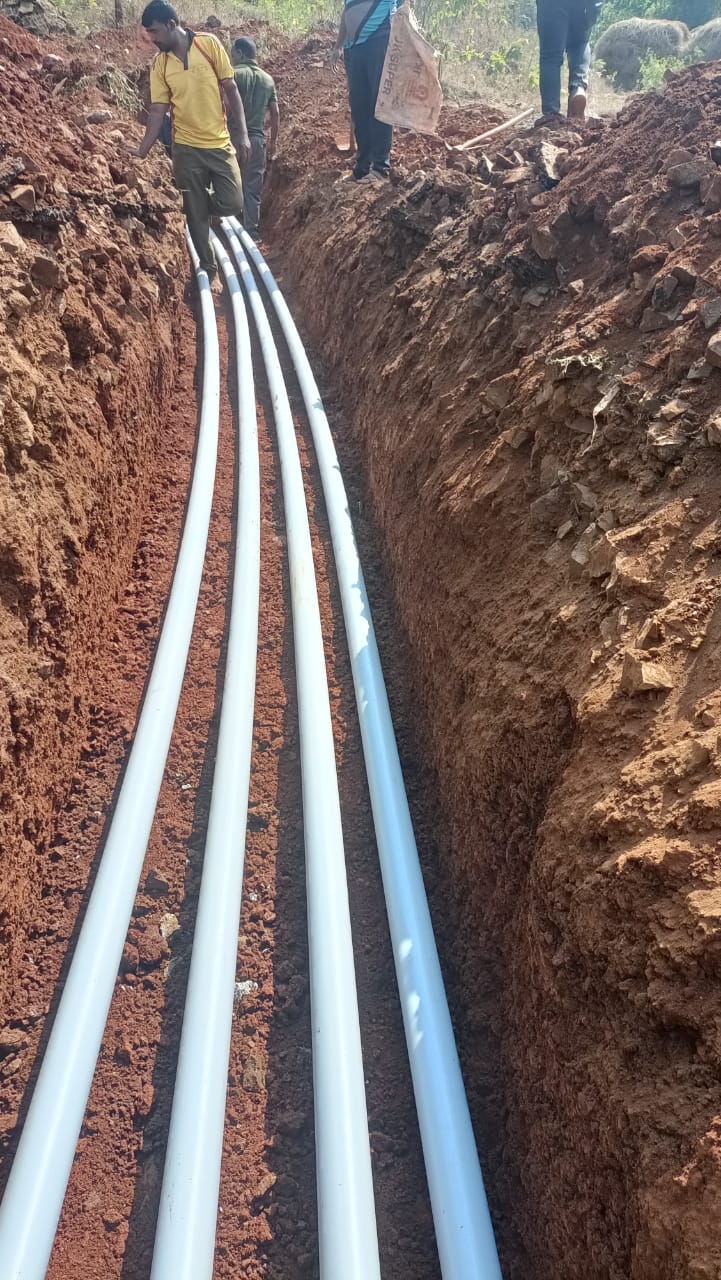 Elaborating on the implementation of the scheme in his village, he said, "My village is a proud beneficiary of the Har Ghar Jal Yojana. Through this scheme, an 'Infiltration Gallery' was created in the river bed which enabled storage of water and year round piped supply to all households in the village. Today all houses in our village have personal taps and each and every person is provided with the entitled 55 litres of pure and clean water."