Bengaluru, November 12, 2023 – In a spectacular display of batting prowess, India secured a commanding victory over the Netherlands in the Cricket World Cup 2023 clash held at the Chinnaswamy Stadium in Bengaluru on Sunday.
https://twitter.com/BCCI/status/1723734845137031666
Opting to bat first after winning the toss, India's top-order batsmen set the stage on fire, with Rohit Sharma and Shubman Gill providing a scintillating start, establishing a 100-run partnership in just over 11 overs. Gill's departure for a brisk 51 off 32 balls did not deter the Indian batting onslaught, as Rohit Sharma (61 off 54) and Virat Kohli (51 off 56) contributed valuable runs. However, the highlight of the innings was the explosive partnership between Shreyas Iyer and KL Rahul.
KL Rahul etched his name in the record books with the fastest century by an Indian in a World Cup, reaching the milestone in a blistering 64-ball innings that saw him score 102 runs. Meanwhile, Shreyas Iyer remained unbeaten, crafting a magnificent 128 off 94 deliveries. The duo's incredible 208-run stand off just 128 balls propelled India to an imposing total of 410/4 in their allotted 50 overs.
In pursuit of the daunting target, the Netherlands faced early setbacks as Mohammed Siraj provided an early breakthrough. Despite some resistance, the Indian bowling attack, led by Jasprit Bumrah and Siraj, managed to keep the pressure on. Kuldeep Yadav and Ravindra Jadeja further dismantled the Netherlands' batting lineup. The spirited effort from Colin Ackermann (35 off 32) and Max ODowd (30 off 42) was not enough to prevent a comprehensive Indian victory.
Virat Kohli added a remarkable milestone to the match by claiming his first ODI wicket in nine years, dismissing Scott Edwards. The Netherlands eventually succumbed to the Indian bowling might, posting a total of 250 in 47.5 overs.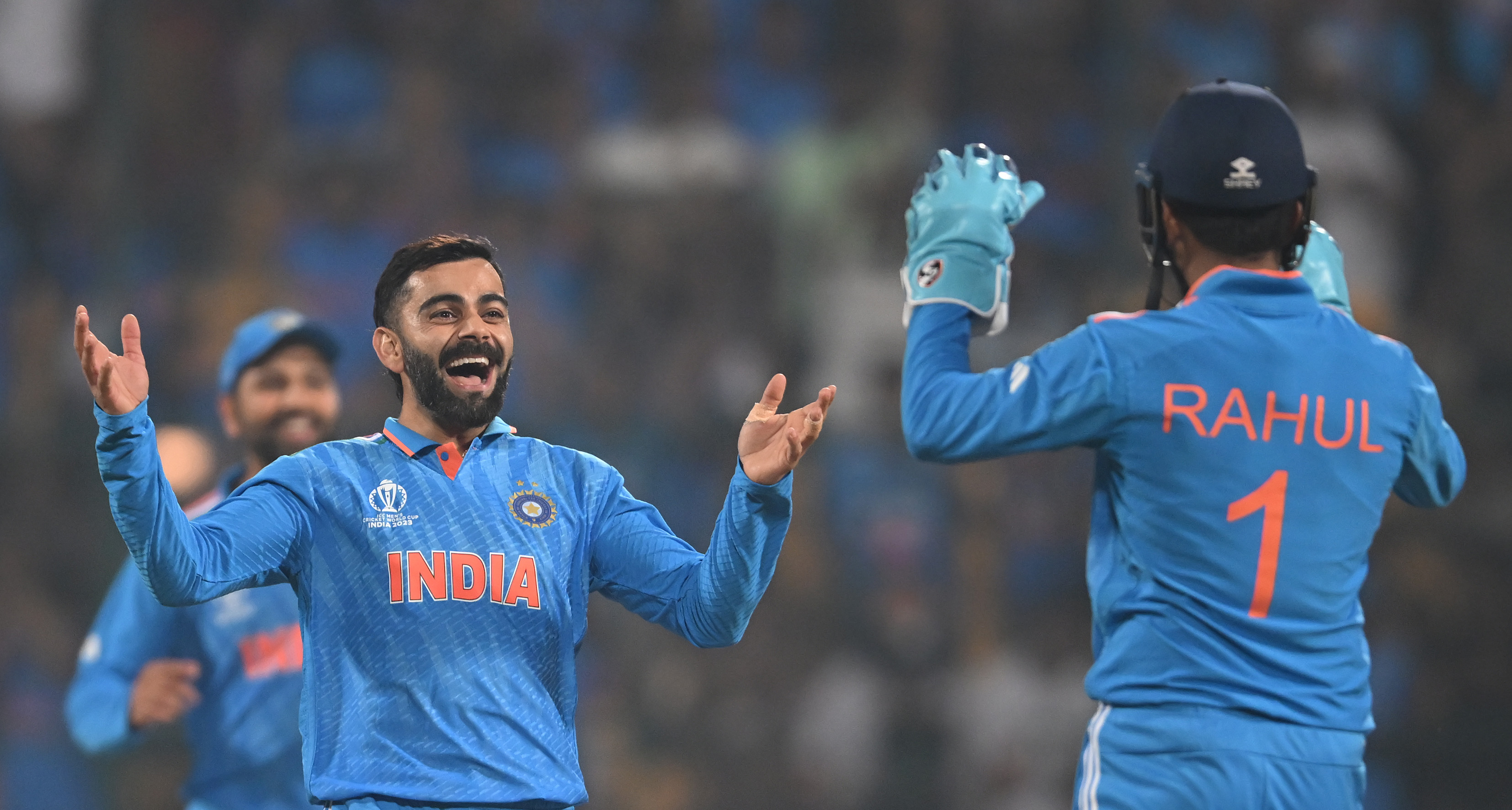 The victory showcased India's dominance in all facets of the game and marked the first instance in World Cup history where all top five batters of a team scored 50 or more in a single match. The win strengthens India's position in the Cricket World Cup 2023 and reaffirms their status as a formidable contender for the coveted trophy.
Man of the Match: Shreyas Iyer for his stellar unbeaten century.
The cricketing world now eagerly awaits India's next challenge in the tournament, as they continue their quest for World Cup glory.