Army Institute of Cardio Thoracic Sciences (AICTS), Pune successfully carried out an adult Heart Transplant on 30 January 2023 for a serving soldier (53 years old) suffering from severe left ventricular failure (a serious heart condition).  This transplant was the second such surgery conducted at AICTS, Pune.
The donor was a brain dead young male (34 years age) of Indore, MP who had suffered a severe brain injury in a road traffic accident.  On confirmation that the family members of the deceased were willing to donate his organs, necessary permission was promptly accorded from the medical branch of Headquarter Southern Command.  Major General D Arora, Commandant, Army Institute of Cardio Thoracic Sciences said that the challenge was to find a heart which matched that of the recipient.  Fortunately, the heart of the decease individual at Indore matched the requirements.  A team of Cardiac Surgeons, Anesthetists, Nursing Officers and Paramedical staff from Army Institute of Cardio Thoracic Sciences, led by Col Saurabh Singh, Senior Adviser Cardiac Surgery, was immediately sent to Indore to retrieve the donor heart.
As this activity involved an interstate retrieval, South Western Air Command of Indian Air Force was approached on priority for the provision of an air craft for quick movement of the medical team.  The quick and timely assistance by the Air Craft specially flown to Indore for this particular mission got the team and the donor heart back to Pune in approximately 90 minutes.  The provost unit of Headquarter Southern Command, Indian Air Force Police and the state civil police of both Maharashtra and Madhya Pradesh also played a significant role in providing a green corridor from the hospital to the Air Port at Indore and from the Lohegaon Air Port to AICTS, Pune thus, ensuring traffic free movement of the ambulance and the medical team even during peak rush hours.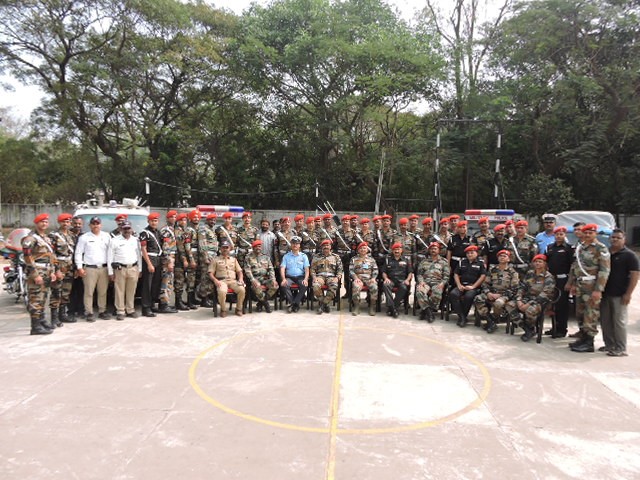 Department of Cardiac Surgery, Cardiac Anaesthetist and their team then took over the technically challenging task of heart transplant at Army Institute of Cardio Thoracic Sciences.  Department of Cardiac Surgery said that the surgery has gone off well and the patient is being managed at Surgical Intensive Care Unit (ICU) of Army Institute of Cardio Thoracic Sciences.  The recovery process should be completed in the next 15 days, giving him a new lease of life. Aarti Gokhale, Central Coordinator, Zonal Transplant Coordination Centre(ZTCC), Pune has been immensely helpful in supporting this programme.