'Sadbhavana Diwas' is observed nation-wide on 20th August annually but as it falls on a Sunday this year, Sadbhavana Pledge taking was organised today, i.e. 18th August, 2023 in all Government Offices.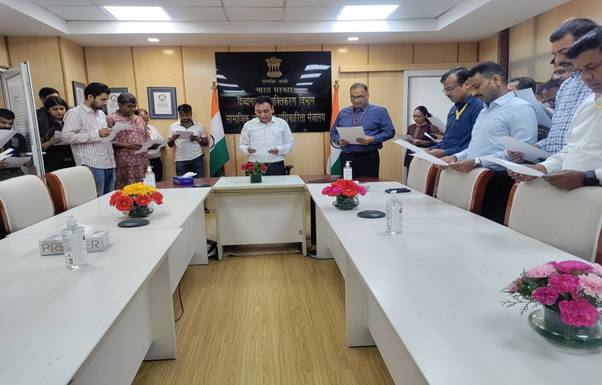 Officials of the DEPwD led by Secretary Shri Rajesh Aggarwal took the 'Sadbhavana Pledge' at 11 AM today in Conference Room of Antyoday Bhawan, CGO Complex.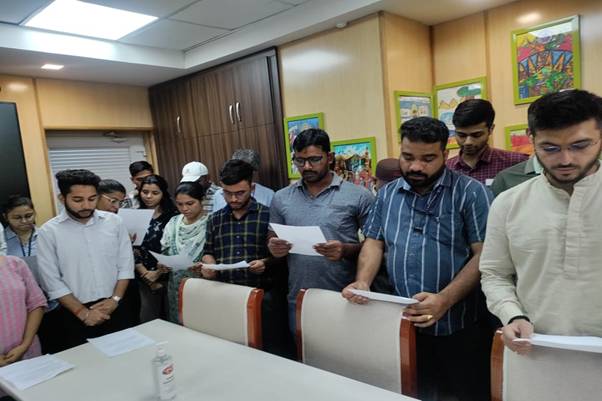 This Diwas is observed to promote National Integration and Communal Harmony among people of all religions, languages and regions. The idea behind the observance of this Day is to shun violence and to uphold goodwill among the people.