A Memorandum of Understanding (MoU) was signed between Indira Gandhi National Forest Academy (IGNFA), Dehradun and National Law School of India University (NLSIU), Bengaluru for imparting Post Graduate Diploma in Environmental Law (PGDEL) to Indian Forest Service (IFS) Officer Trainees, today at NLSIU campus, Bengaluru. Director, Indira Gandhi National Forest Academy (IGNFA), Dehradun, Dr Bharat Jyoti IFS and the Vice Chancellor, NLSIU, Dr Sudhir Krishnaswamy signed the MoU in the presence of Director General of Forests and Special Secretary, Shri C.P. Goyal IFS.
The MoU would pave way for imparting requisite legal knowledge to the officers by the faculty of premier law school.  This would also make available a pool of trained and competent officers in the field of environmental laws to the Government of India and the State Governments in meeting the challenges of environment and forestry sector, and also for effective implementation of the Central and State legislations on the subject.
The course will be conducted by the NLSIU faculty at IGNFA, Dehradun and will be completed within the programme cycle of the professional course of the officer trainees.  The MoU shall be effective initially for a period of 5 years.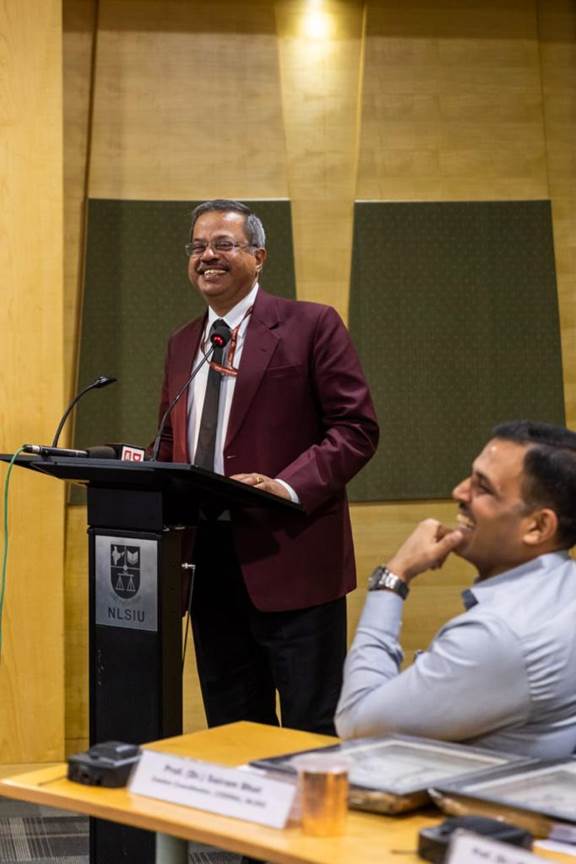 Environmental Jurisprudence is fast evolving in India. The same is reflected in the number of environmental legislations that are enacted and also in the various directions being issued by the higher courts. It, therefore, becomes very essential that the Forest and Environmental bureaucracy is well equipped and updated on these issues. It is also in line with the Government of India's Mission Karmayogi, which aims at capacity building of the Civil Services in India.
Till now the legal education for forest officers was handled largely by internal experts. But by an arrangement with NLSIU, Bengaluru, provision is being made to provide to the officers at the very beginning of their career, an objective and professional input by the best in the business. The MoU is a result of vision and efforts at various levels, in the MoEFCC to ensure quality training to the officers entering the Service.
The occasion was graced by senior officers of the Indian Forest Service stationed in Bengaluru and the Registrar and faculty the from National Law School of India University.