There is no harm in settling for a low premium, only if you are not compromising on the insurance coverage! So, what is the solution for getting a cost-effective 2 wheeler insurance?
Two wheelers are on great demand among the people. Even the upper-middle class or filthy rich families prefer flaunting their luxury bikes. Moreover, to beat the traffic-packed roads and chaos, two wheelers are the ideal option. It is true that bikes are in great demands, have you even think of providing the best protection to your set of wheels? Be it those adventurous trip or speedy rides- your bike never let you down. Then, why should you leave this without insuring with the best two wheeler insurance? Whether you buy a bike out of your passion or compulsion, getting insured is imperative, even it is mandatory as well.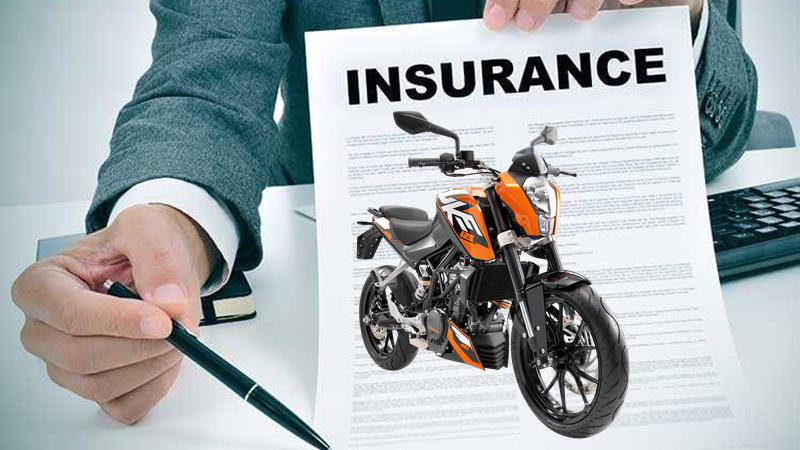 Why Do You Need Two Wheeler Insurance?
There is no denial that two wheelers are prone to accidents. Statistics say in every 4 minutes there is one death due to road accidents and two wheelers account for 25% of total death due to road crashes. A whooping 1.4 lakh people died in road fatalities. If you are concern about these figures you can't ignore buying two wheeler insurance.
Two Wheeler Insurance: Premium Vs Coverage
Premium is one of the main factors to be considered at the time of buying a policy. But it shouldn't be your only concern. The insurance coverage is what matters. There is no point of buying a policy at a lower premium if it doesn't suffice your insurance needs. but what if you already have paid the high amount without realising the fact.
Fret not! Even if you have your two wheeler policy in place, it is never late to understand how you can lower your insurance premium.
Here's what you ought to know:
Are You Selecting a Right Bike?
Choosing a basic bike model is the best way to lower the insurance premium. As third party insurance is mandatory, you can't even take the bike on roads without insuring it. Making a simple choice you can strict to your budget. The sports or luxury bikes demand huge maintenance, so the insurance premium is cooperatively higher. So, opting for a basic model you can make a difference.
Analyse Your Insurance Needs First
Premium of your bike is decided based on several factors- location, age bike model, occupation of the owner etc. In one word, it differs from person to person and what you find the cheapest may not necessarily be the cheapest for other person.
That's why it is essential to analyse your actual insurance needs and this can be done through a proper research. When internet is booming at a rapid pace, getting information about anything is possible. You can browse over the plans. You will get numerous insurance quotes, maximum of which will be not useful. You need to access the right data only. You can take the help form insurance aggregator websites as well. These website help the insurance seeker in finalising a right plan.
Safety of Your Bike Matters
You should be cautious about the utmost safety of your two-wheeler. The cases of robbery are on rise. You should park the bike at a safe place where you can monitor it easily. If you are not so-sure about common parking lot, you can opt for a secured garage to prevent the risk of theft.
You can also install anti-theft device to track the bike. The best part is you can avail discount on premiums for installing anti0theft device on your bike.
Comparison is Must
Commercials are at times dangerous. They can make you fool easily. The promotional adds are based on profit. So try avoid them. Also, don't believe whatever is said by your neighbour, only if you have cross verified twice. Since the need of buying two wheeler vary from person to person, you should compare the quotes before picking up something randomly. This way you can evaluate what best suits you.
There is no dearth of insurance policies where you will have ample option. After all it is buyers market!
For example, while hunting for insurance, HDFC ERGO Two Wheeler Insurance seems appealing. But, only considering one insurance company you can't land on the right decision. You should compare 3 4 plans at the same time on the basis of premium, coverage offered, claim settlement ratio of the insurer etc. This way you can own a value-added policy.
This means, getting affordable insurance requires little extra effort!
Special Offers for Club Members!
We're not talking about random clubs but Automobile Association of India (AAI), availing a membership of which you can get discount on premiums. This association is regulated by IRDA, which offers 4% discount on own damage premium. Moreover, by joining such a club you can hone your riding skills as well. It's true that driving license are only offered to a qualified drivers, and you may have taken the test to avail one. However, there is no harm in refining your skills. It will eventually reduce the chance of road crashes. Indirectly, you will get No Claim Bonus for not claiming your two-wheeler insurance. The NCB can range from 20% to 50% depending on the terms of insurers. This definitely will lower the burden of premium on you.
Say Yes to a Deductible Wisely
When a part of the claim is borne by the insured is called deductible. This can be categorised into compulsory deductible and voluntary deductible. Usually, compulsory deductible is pre-fixed and you are bound to pay the amount. On the other hand, voluntary deductible can be chose as per your paying capacity. This has a direct relation with your bike insurance premium as higher the voluntary deductible; lower will be your premium. However, you should decide an amount that is affordable. Make sure you have sufficient funds to pay the amount. Those who are quite sure about their driving skills or not willing to file a claim, can go for a higher voluntary deductible and enjoy a lower premium. If not, you shouldn't deny paying a higher premium rather paying a massive deductible during the settlement.
In one words figure out what best suits you!
Wrapping it Up!
Getting insurance at an affordable price is no rocket science. You just have to play smart. You can go for the cheapest price but only without compromising on your requirements and insurance coverage.
By saying that, just master these simple hacks of lowering down the premium even if you buy a priced-policy!