New Delhi : Prime Minister,  Narendra Modi will inaugurate this year's National Youth Festival at Huballi, Karnataka on 12th January on the occasion of birth anniversary of Swami Vivekananda. This was announced by the Union Minister for Youth and Sports Affairs Shri Anurag Singh Thakur at a media briefing in New Delhi today. The 26th National Youth Festival will be held from 12th to 16th January, 2023 at Hubballi- Dharwad, Karnataka and is being organized by the Union Ministry of Youth Affairs & Sports in collaboration with Government of Karnataka.
Shri Anurag Thakur said that as we are celebrating Azadi Ka Amrit Mahotsav, the festival aims to step up the role of youth in nation building during Amrit Kaal. Therefore, it will be an endeavour to disseminate the message of 'Panch Pran' as espoused by the Prime Minister among the youth, the Minister said. Giving further details, Shri Anurag Thakur said that India is holding G20 Presidency this year which is a matter of great pride for every Indian. Ministry of Youth Affairs and Sports is organizing 'Y Talks' throughout the country for Y(Youth)-20 activities of G-20. The National Youth Festival will set pace for Y-20 engagement across the country by sensitizing the youth about the themes of Y-20. The participants will in turn take the message and themes of Y-20 to every nook and corner of the country, he explained. Shri Anurag Thakur also said that the Youth Festival is being celebrated as green festival using only biodegradable materials. The focus will be on Prime Minister's Mission LiFE and Green Energy, the Minister added.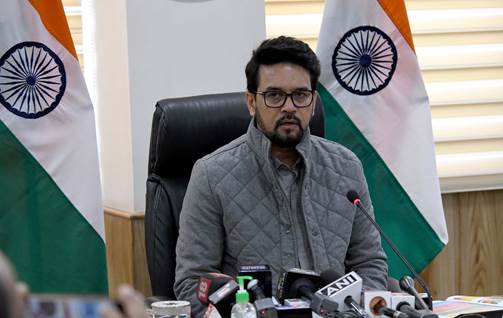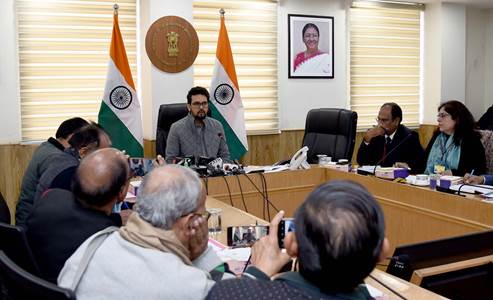 Giving details about the festival, Secretary, Department of Youth Affairs, GoI Smt Meeta R. Lochan said that the 26th National Youth Festival is being organized at Hubballi- Dharwad, Karnataka by Union Ministry of Youth Affairs & Sports in collaboration with Government of Karnataka. More than 30,000 youth will attend the inaugural function where the Prime Minister will share his vision with them.  During this unique five-day event, over 7500 youth delegates from all over India, recognized and leaders in their own field of activity, get together to engage in different learning activities. Theme of the festival this year is 'Viksit Yuva Viksit Bharat'.
Activities in the festival include (1) Discussions on relevant themes like Student Centric governance and Digital India. Domain leaders and other experts will engage in lively discussions with elected representatives about how to facilitate student-centric governance. (2) Adventure sports activities like scuba diving are included. (3) Exhibitions of traditional sports like Kalaripayatu (Kerala), Silambam (Tamil Nadu), Gatka (Punjab), Mallakhamb (Maharashtra) are being organized. (4) Competitive cultural events like folk dance and folk song are organized where troupes from different states participate. Interesting non-competitive events include social development fair 'Yuva Kriti'. 'Adventure Festival', 'Suvichar', 'Young artists camp' among others.
The Youth Summit will include two way discussions on following themes: i) Future of Work, Industry, Innovation and 21st Century Skills, ii) Climate change and disaster risk reduction, iii) Peace building and Reconciliation, iv) Shared future-youth in democracy and governance, v) Health and Well Being
Many events in the festival will be livestreamed across the nation so that crores of young people can also be engaged with the entire festival.
This year the festival is being celebrated as Green Youth Festival where only re-usable cutlery, napkins etc are being used. All the mementos, medals, stationery are of reusable material. Water refilling stations are set up to reduce use of disposables.
On 15th of January, a YOGATHON is planned between 6AM to 8 AM by mobilizing 5 lakh people from across 31 districts of Karnataka.
A large number of activities with youth engagement will be organized throughout the period of the festival across the country.