Bhubaneswar : Odisha has won a prestigious Bronze World Habitat Award for Jaga Mission – the largest land titling and slum upgrading scheme in the world.
The Awards, which are organised by World Habitat in partnership with UN-Habitat, are the world's leading housing awards.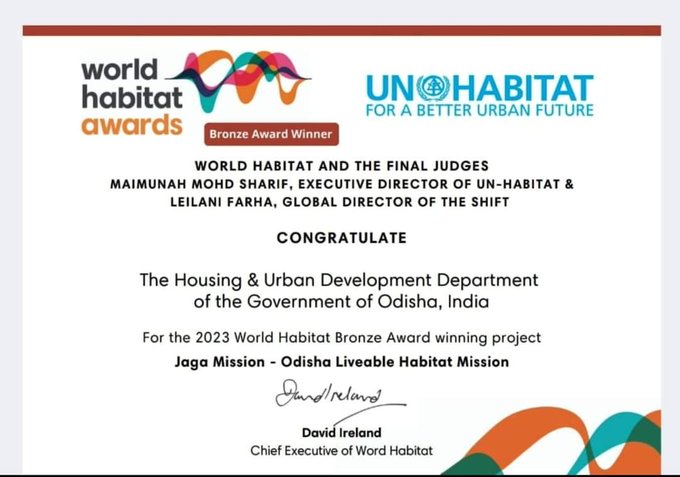 The Government of Odisha has set itself the ambitious target of becoming the first slum-free state in India and is leading the Jaga Mission programme to upgrade all of the state 2,919 slums, improving living conditions for 1.7 million people.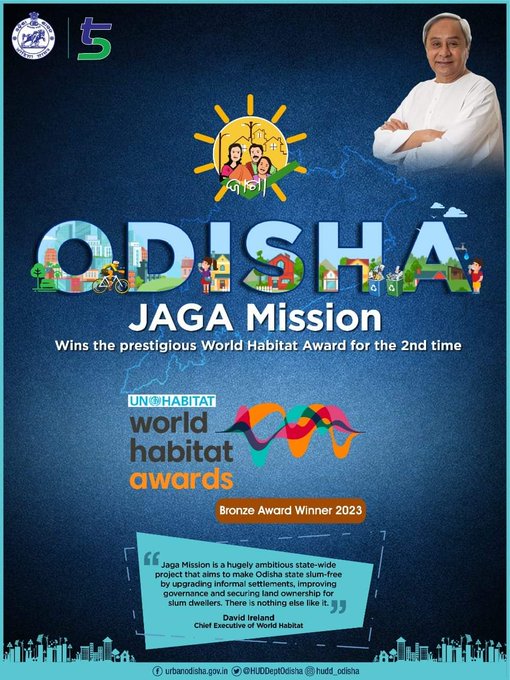 David Ireland, Chief Executive of World Habitat, said: "Jaga Mission is a hugely ambitious state-wide project that aims to make Odisha slum-free by upgrading informal settlements, improving governance and securing land ownership for slum dwellers. There is nothing else like it."