The Ministry of Rural Development has extended its Memorandum of Understanding today with "NIFT" – the National Institute of Fashion Technology for providing design support for the products made by Self Help Groups of the DeendayalAntyodayaYojana – National Rural Livelihood Mission.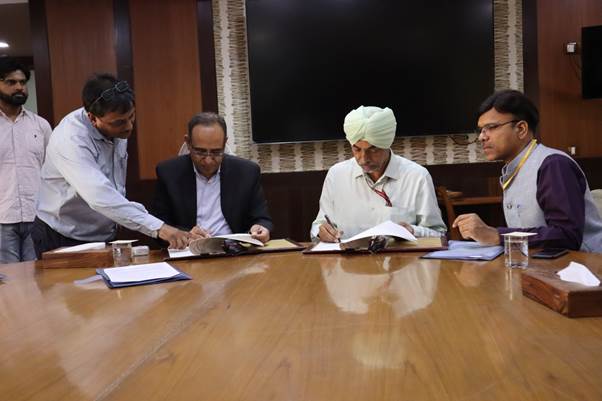 Shri Charanjit Singh, Additional Secretary, RL, Ministry of Rural Development and Shri Rohit Kansal, Director General, NIFT signed and exchanged the MoU in New Delhi. The occasion was also joined by Director, RL Shri Raghvendra Pratap Singh and officials from NIFT and MoRD.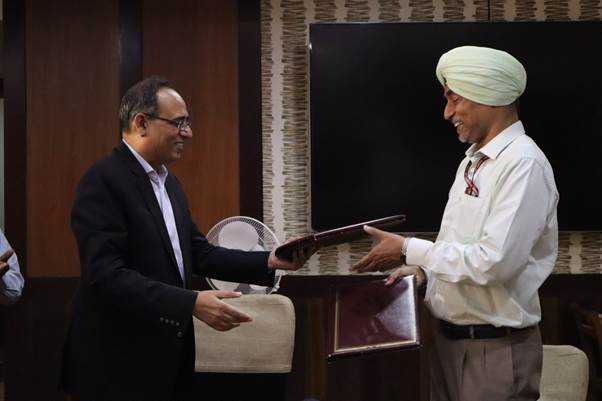 A Non-Financial Memorandum of Understanding (MoU) was signed between NRLM – MoRD and NIFT on October 23, 2019, initially for three years.  Due to the effect of COVID pandemic 2019, which started soon after the signing of MoU, nothing much could be done under the scope of MoU between NRLM/ SRLMs and NIFT, however, NRLM engaged the services of NIFT for the designing and renovation of the "Saras Gallery" at Baba Khadak Singh Marg, New Delhi which is now operationalized since December 17, 2021 for marketing of SHG products from all States and UTs. As on date the Saras Gallery has generated a sales of Rs. 1,17,05,240/- till 01-03-2023 since renovation. In addition, team from NIFT has been engaged with NRLM during various occasions in guiding the SHG members about their product designing and packaging.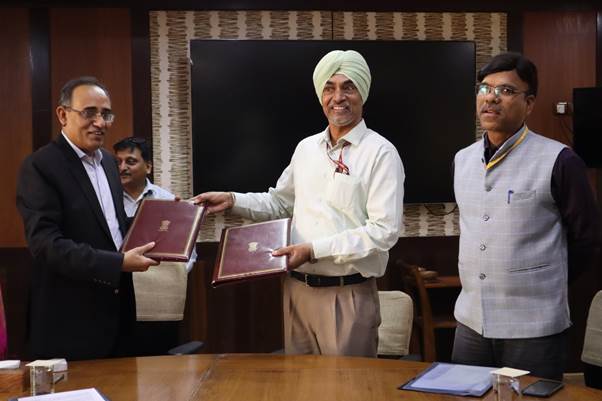 During the last two years, NRLM has taken several initiatives to promote SHG products through several means which include the National level retail outlet as Saras Gallery, presence of SHG products on Amazon, Flipkart, Meesho, Ministry's own dedicated e-commerce platform as www.esaras.in and regular SarasAajeevika fairs at National and State level. This showcasing attracted a number of buyers and further improvements as per prevailing and modern design is expected to enhance the rural SHG businesses.