The department of Animal Husbandry and Dairying hosted an open discussion with pastoralist community of Western Rajasthan today at ICAR-NRCC, Bikaner Rajasthan. Union Minister of Fisheries, Animal Husbandry & Dairying, Shri Parshottam Rupala  addressed the event as chief guest. The programme started with tree plantation and inauguration of 'Camel product processing utilization and training wing'. An open discussion on understanding issues and challenges of camel, goat, and sheep rearing pastoralists followed by an award ceremony was conducted as part of the programme. The key areas of the open discussion were consultation with stakeholders, so that their aspirations and issues can be effectively channelised in policy formulation as part of people's centric governance. Shri Arjun Ram Meghwal, Minister of State for Parliamentary Affairs and Cultural Ministry was also present at the event.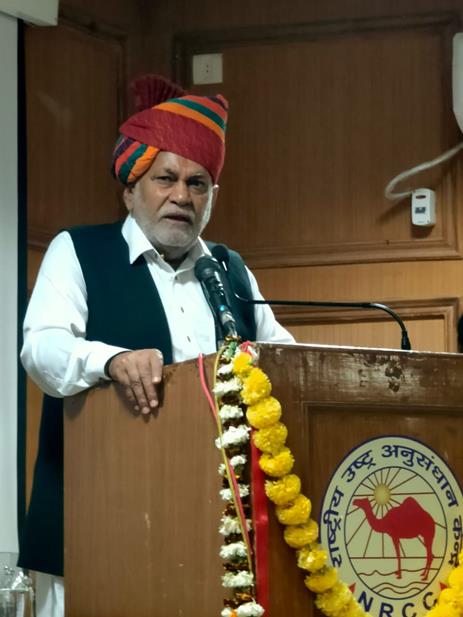 Shri Parshottam Rupala while addressing the open discussion program with pastoralist community said that we have decided that wherever we go and as much as possible, we will have direct communication with the nomadic animal husbandry brothers and sisters standing at the lowest level in the field of animal husbandry. The Minister also emphasized that the Prime Minister's announcement of people-centric good governance is the lifeblood of our commitment.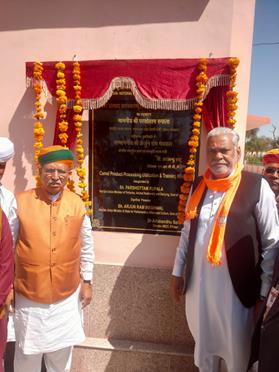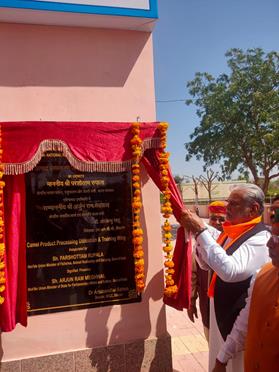 A one-day physical interaction with the representatives of pastoral communities, State Government representatives, NGOs and ICAR institutes was convened on 27th January, 2023, under the chairmanship of Shri Parshottam Rupala, Union Minister of Fisheries, Animal Husbandry, and Dairying, Government of India. The first meeting of pastoral cell was convened on 2nd March, 2023 under chairmanship of Joint Secretary, National Livestock Mission. In this meeting 18 representations from different pastoralist communities, NGOs and State Agencies was discussed. In the meeting it is decided that Department of Animal Husbandry and Dairying will issue an advisory to State Governments for mitigating the challenges faced by pastoralist communities. The State Governments was requested to create a State level Grievance Redressal Centre for pastoralists. It was decided that the Department of Animal Husbandry and Dairying will request Ministry of Education, Ministry of Women & Child Development and Ministry of Food Processing Industries to send the list of their schemes under which the pastoralists can be benefitted. The subject matter of few representations comes under the purview of the State Departments. It is decided that those representations will be forwarded to concerned State Governments to take necessary action in this regard and intimate the same to Department of Animal Husbandry and Dairying.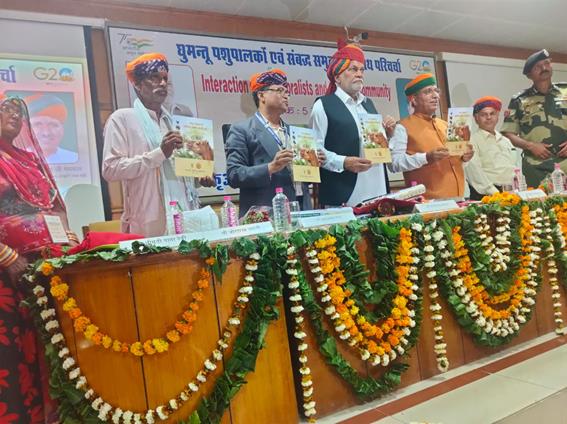 Pastoralism is a form of animal husbandry where livestock are reared by grazing in pastures, historically by nomadic people who moved around with their herds. The species involved include sheep, goat, camels, cattle, buffalo, yaks and donkey. A note on the different schemes of DAHD, Govt. of India under which assistance can be provided to pastoralists is circulated to all State Animal Husbandry Departments. The Ministry of Fisheries, Animal Husbandry & Dairying has extended the facilities of 'Kisan Credit Cards' to pastoral communities. A pastoral cell is constituted in the Department of Animal Husbandry and Dairying, Government of India under overall supervision of Joint Secretary, National Livestock Mission to prioritize the enabling policies.  The Ministry of Environment, Forest & Climate Change, Ministry of Home Affairs, Ministry of Tribal Affairs, Ministry of Agriculture & Farmers Welfare and ICAR-IGFRI, Jhansi is requested to nominate one representative as a member of the pastoral cell. The Ministry has also decided to include details of pastoral communities in upcoming 21st Livestock Census, scheduled in 2024.
For successful formulation and implementation any scheme or policy advocacy detailed information regarding the pastoralists is a prerequisite. Accordingly, the States of Rajasthan, Gujarat, Karnataka, Orissa, Andhra Pradesh, Himachal Pradesh, Uttarakhand, Uttar Pradesh, Sikkim, J&K, Ladakh and Arunachal Pradesh were requested to provide information on pastoralist community of their respective States. Till date the States of Uttarakhand, Rajasthan, Ladakh, Himachal Pradesh, Karnataka, Sikkim, Jammu & Kashmir has provided information.