The ESIC Special Services Fortnight launched by Union Minister for Labour & Employment, Environment, Forest & Climate Change Shri Bhupender Yadav on 24.02.2023, earmarking 71 years of services to Insured Workers and their dependents culminated on 10.03.2023. The 15 days from 24.02.2023 to 10.03.2023 were focused towards ease of services to Insured Persons and their dependents through activities pertaining to clearance of pending bills/claims, redressal of grievances, emphasis on millet diets and yoga, health check-up camps in industrial clusters.
During the Special Services Fortnight around 84,000 claims amounting to Rs 174 crore was processed. Among these, about 73,659 claims amounting to Rs. 53.02 Crore were processed and paid to Insured Workers and their dependents. 4585 bills of tie-up hospitals, 5305 bills of GeM, Housekeeping and 208 bills of ARM service providers amounting to Rs. 47.46 Crore, Rs 48.06 Crore and Rs. 25 Crore, respectively were settled during the  Fortnight. This special bill clearance drive was organised on 2nd, 3rd and 7th March, 2023.
Grievance Redressal Day (Suvidha Samagam) was observed in ESIC Field Offices and Hospitals on 27th February and 1st March 2023 across the country. ESIC conducted Suvidha Samagam at 100 places where 804 grievances were received, out of which 769 grievances were redressed on the spot. The remaining grievances were forwarded to superior offices for early redressal.
Under the Joint Public Interface Program (Suvidha Samagan with Nidhi Aapke Nikat 2.0) on 27th February, ESIC Field Offices collaborated with their counterparts in EPFO to hold grievance redressal at single place. At various locations, joint grievance redressal camps for workers, their family members and employers were held under one roof. ESIC conducted such Suvidha Samagam at 100 places where 1024 grievances were received, out of which 980 grievances were redressed on the spot. The remaining grievances were forwarded to superior offices for early redressal.  Inter Organizational Collaboration of ESIC and EPFO aided in One Stop Redressal of 1749 Public Grievances at 191 locations.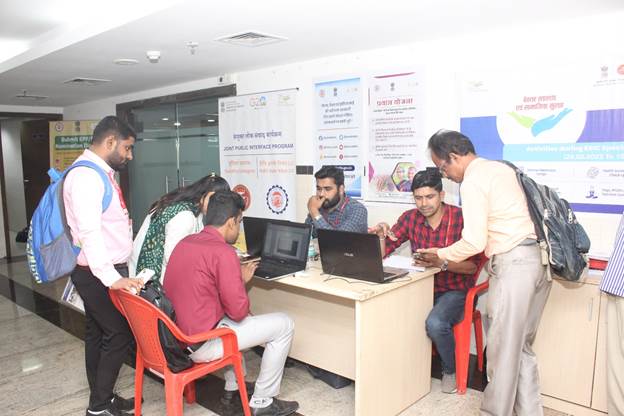 All the offices and hospitals of ESIC carried out seminars/awareness/health talks on 24th February and 7th March 2023 in the factories /localities having a higher concentration of workers. The Insured Persons, employers and workers attending these camps were briefed about various benefits under the ESI Scheme.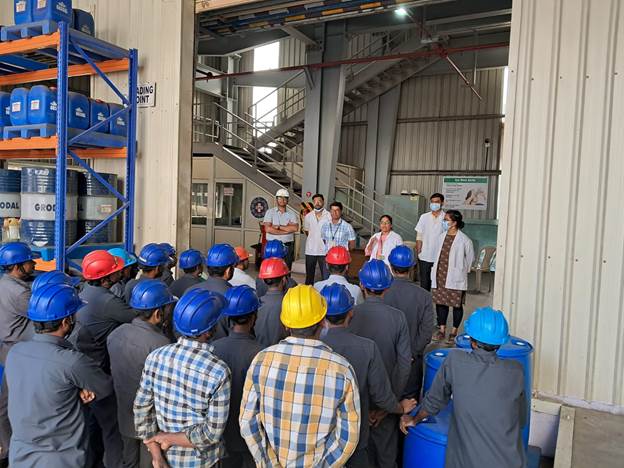 ESIC Hospitals and Medical Colleges conducted Annual Preventive Health Check-up camps, Health Talks, Awareness and Health Education Programs in the premises of big employers and industrial clusters.  The active participation of Trade Unions and Employers' Associations was also ensured. Overall, 808 camps were organised across the country, in which thousands of Insured Workers and family members participated and got their health examined.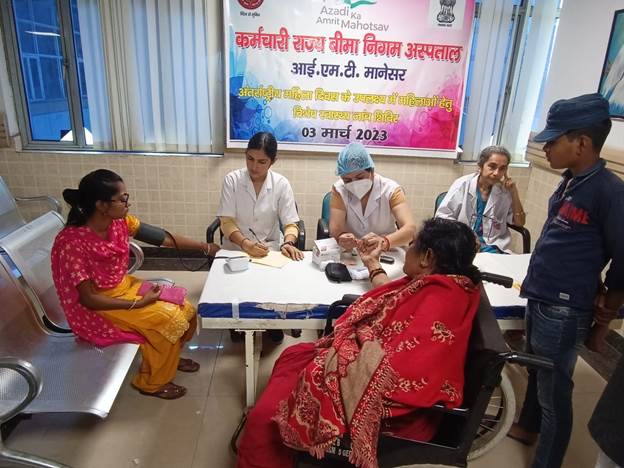 The cleanliness drives in the areas/colonies having higher concentration of dwellings of workers were organised by the Regional Offices, Sub-Regional Offices and Hospitals. The participation of local residents was also encouraged during the campaign. The cleanliness drive was appreciated by local residents.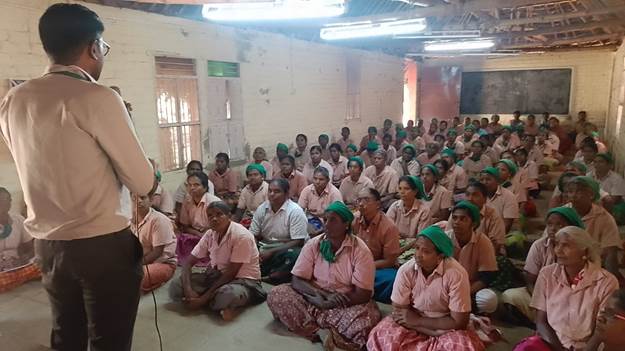 Yoga camps were organised by the ESIC field Offices and hospitals in the industry areas and office premises. Large number of workers participated in these yoga camps. Besides, to promote healthy eating habits, exhibition on millets was also organised by various ESIC hospitals.  Further, an Ayush Conference under the chairmanship of DG, ESIC was also held. All the offices and hospitals joined the conference through Video Conference. Further, to promote Shree Anna, millets-based meals were started for patients at various ESIC Hospitals.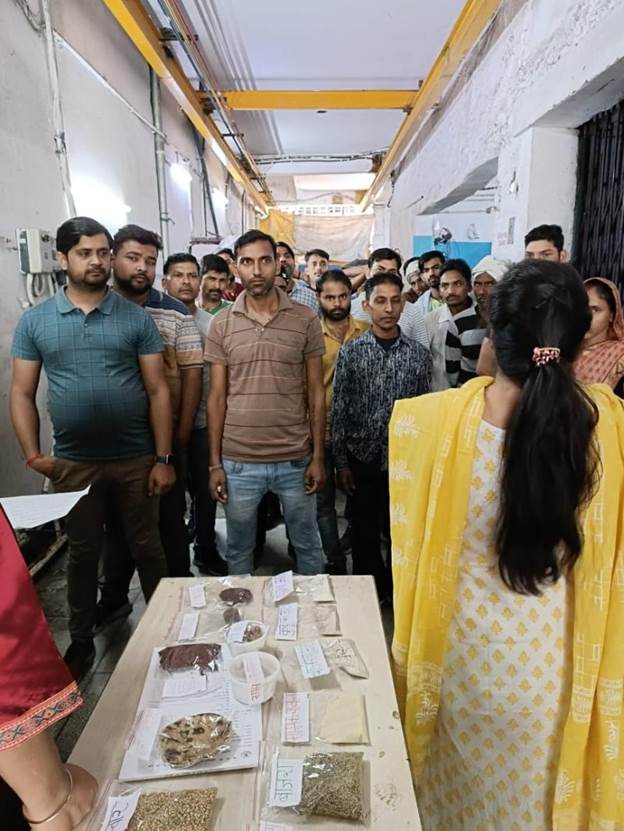 All ESIC Medical Colleges and Hospitals conducted a special drive on ensuring availability, functionality and utilization of all equipment installed at respective ESI institutions and starting in-house facilities/treatment/tests for reducing dependency on referrals. Medical Equipment Dashboard has also been developed and implemented in ESIC Dhanwantri Portal to ensure real time monitoring of all medical equipment.